Cat Cafés have become a global trend these days.
For those of you wondering what a cat café is, it is essentially just another coffee shop. However, the only difference would be the felines keeping you company.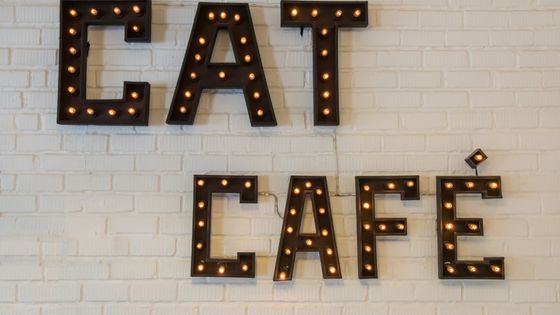 Google refers to cat cafés as themed cafés, and although the specifics, vibe, and offers may vary, all of these cafés have one thing in common.
You will find plenty of cats just lazing around or going about their day, doing what cats generally do. Many of the cats are often up for adoption.
There are some cat cafes that keep their kittens in a separate area where patrons can go in and interact with them on their own terms, while many allow their cats to have free run of the facilities.
So if you are an ailurophile or cat lover, these cat cafes suggested on our list are a bucket-list must visit opportunity.
We have compiled a shortlist of some of the best cafés for cats worldwide where you can enjoy some kitty company while sipping on your beverage.
Make sure you do not get any fur into your cat-puccino, though!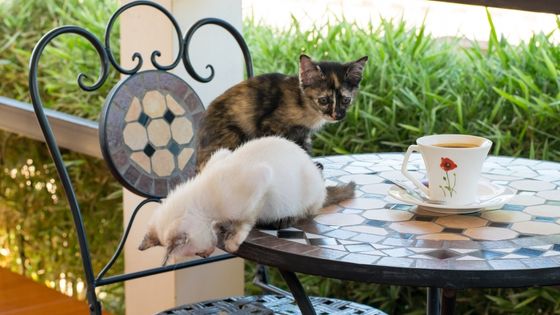 76 Montague Street, Brooklyn, NY 11201
This is one of the earliest cat cafés in New York. Located in Brooklyn Heights, the café is run by volunteers who ensure that friends of the café's felines can stay in touch even after they've finished playing for a half-hour.
While reservations are ideal, they're not mandatory.
The cafe also has an adoption center for kittens and cats.
To the delight of eco-conscious Brooklynites, vegan and vegetarian delicacies are available.
---
9. KitTea – San Francisco, California
1266 Valencia St, San Francisco, CA 94110, United States
KitTea is San Francisco's first cat adoption café and houses between 10 to 20 cats.
The KitTea team rescues cats from kill shelters and fosters them until they are adopted.
Apart from some playtime with their adorable feline friends, KitTea café offers customers complimentary coffee, tea, or kombucha — just the right combination to make you forget all your worries!
Customers pamper the cats with cakes, cookies, and pizza from the nearby bakeries.
The staff is friendly and happy to share all the deets about their well-behaved and friendly feline members.
The café accepts both reservations and walk-ins, although you might want to make a reservation on weekends as they can only accommodate 14 humans at a time.
---
9 Rue Sedaine, 75011 Paris, France
The café is home to rescued cats who are free to wander the cafe's premises at leisure.
Le café features exposed stone walls and ceilings, antique furnishings, soft seating, and offers a warm and inviting ambiance.
Although the menu is limited, the food here is much better than you would expect from a cat café.
You might want to try out their desserts and sip on some beer while you keep their felines company.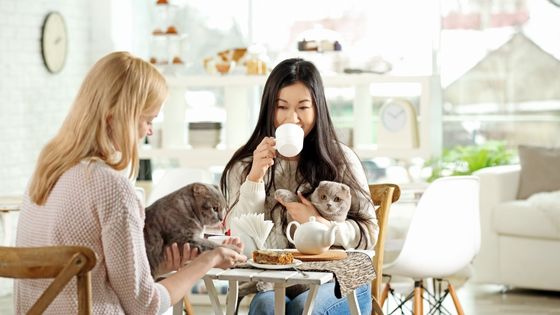 ---
7. Catfe, Vancouver, Canada
#2035, Second Floor, International Village Mall, 88 W Pender St, Vancouver, BC V6B 6N9, Canada
Since its inception, Catfe, located in the International Village, has been a spectacular success.
They have about twenty-five cats, and you are free to cuddle, snuggle and play with them in the cat lounge.
Catfe delights its customers with cat-puccinos, cat-themed treats, and hugs.
The kittens and cats wandering the premises are also available for adoption.
If you want to learn about the cats before you meet them, you can read about them on Catfe's website.
You would do best to reserve or book a visit, as they don't accept walk-ins when fully booked.
Don't forget to check out their cat supplies and merchandise as you get your dose of cat therapy!
---
6. Neko no Jikan, Osaka, Japan
3 Chome-1-24 Higashinakahama, Joto Ward, Osaka, 536-0023, Japan
Located in Osaka, Neko No Jikan is the first cat café in Japan. Customers sit on tatami mats around enormous, communal tables, just like a traditional Japanese teahouse.
The café has an enclosure done up in earthy green and brown tones with tree-like structures that the cats can climb and soft, lullaby-like music in the background, so the cats feel relaxed.
The feline friends you will find here include both pedigrees and moggies. 
You can enjoy time with a drink and some cake at this zen-like café. Japanese believe that cats have a healing presence and Neko no Jikan, with its soothing ambiance and calming music, is akin to a temple.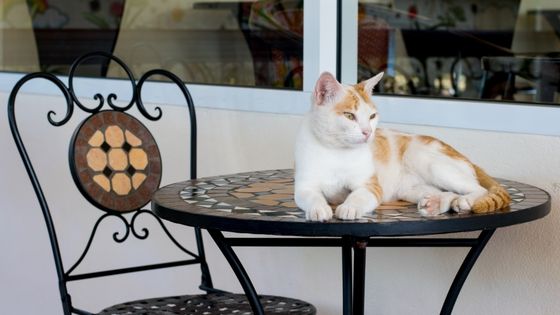 ---
C. del Duque de Rivas, 7, 28012 Madrid, Spain
The cat café, open Tuesday through Sunday, also functions as a charity shelter for homeless and abused cats.
Located behind the Reina Sofia Museum, it is close to Atocha Station.
Enjoy a beverage while surrounded by cats, browse for cat crafts, and attend an educational session.
This two-story café features spacious rooms, comfortable sofas, cat literature, and free wifi.
You can adopt one of their cats or simply hang out with them. The cafe welcomes toys and donations.
---
4. Temari no Ouchi, Tokyo, Japan
Japan, 〒180-0004 Tokyo, Musashino, Kichijoji Honcho, 2 Chome−13−14
This fairytale-themed cat café is unlike any other cafés for cats you may have ever seen, so you should certainly pay a visit!
The stunning décor may transport you to an underground fairy house in the company of some of the most adorable kittens.
The café houses some rare breeds like the Persian Chinchilla and Norwegian Forest cats.
You can sit back and relax with some imported beer, herbal teas, snacks, and desserts. The café has been delighting customers since 2014.
The cafe is extremely popular, so you might want to make a reservation before visiting. Be warned; their prices are pretty steep too.
---
152-154, Bethnal Green Rd, London E2 6DG, United Kingdom
Lady Dinah's Cat emporium houses a wide variety of rescue cats with distinctive personalities.
The more you get to know them, the faster you'll fall in love with them.
The café has been delighting customers since 2014 and allows 90-minute periods of solitude and quiet with their cats, who appear to be calm and content too.
The cat emporium is an excellent choice for special events, and visitors can schedule visits ahead of time.
---

2. Café Neko, Vienna, Austria
Blumenstockgasse /Ecke, Ballgasse 5, 1010 Wien, Austria
A native Austrian will tell you that their country had the first cat café in the world, one that opened its doors in 1912 and closed a year later.
Regardless of whether or not this is true, Vienna now has the lovely café Neko, a cat café that opened in 2012. It is home to five resident cats, some of them seniors. The cats are sweet, well kept, and loved.
The café has a vegetarian menu, offers free wifi, and is wheelchair accessible.
---
1. Cats Republic – St. Petersburg, Russia
Liteyniy Ave, 60, St Petersburg, Russia, 191025
Located in St. Petersburg, Russia, Cats Republic is a café inside the Cats Museum. The café even has a cat therapy area.
This one-of-a-kind café serves as a miniature nation, a "republic" of cats, allowing anyone to adopt a cat or spend quality time with one.
You will easily need two to three hours to experience all the café offers. They also have a souvenir shop on the premises with cat-related knick-knacks.
Conclusion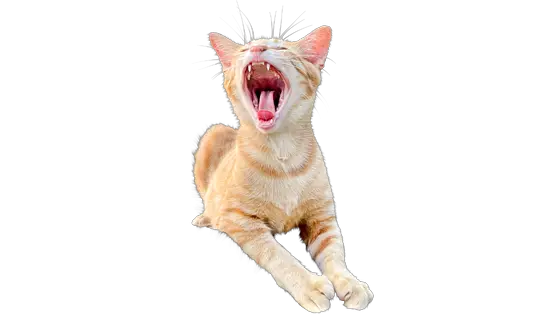 From the United States and Canada to sunny Australia on the other end, cafés for cats are becoming increasingly popular worldwide.
If you're a cat person visiting one of the cities we mentioned above, add these cat cafés to your list of places to visit.