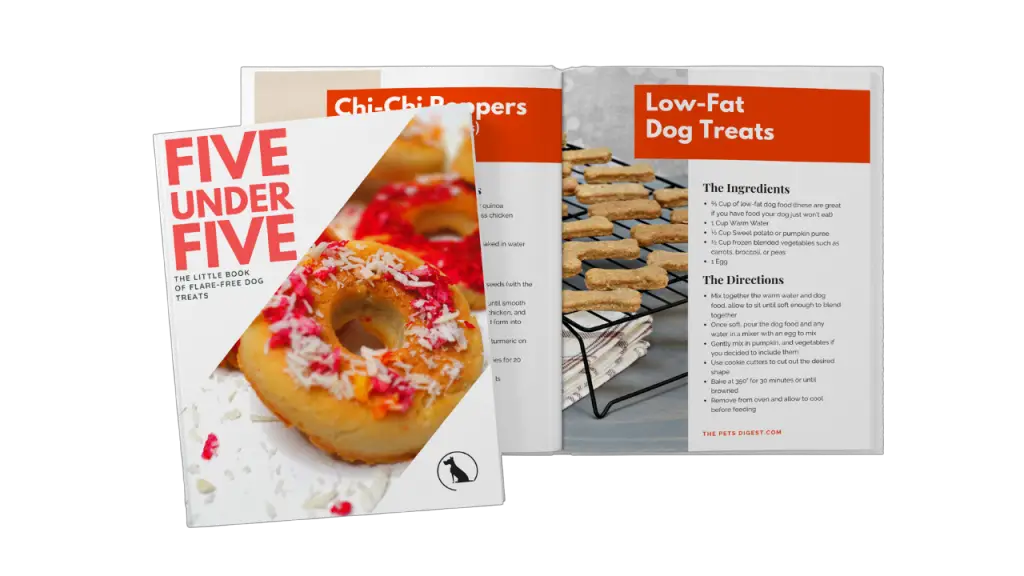 This Christmas make sure to include your fur baby in the festivities! These treats would be great to give away as presents or as a Christmas treat for your pet baby.
While I used dog-safe food coloring you also have the option of using beetroot powder for the red dye and peas in place of the green dye.
The coconut flakes are optional decorations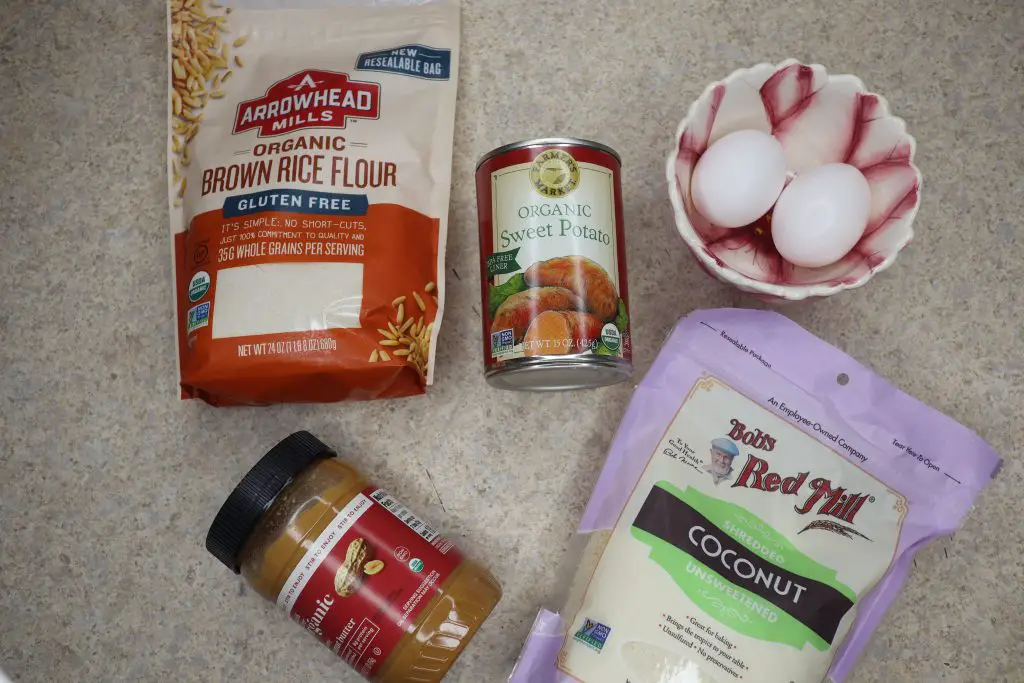 Christmas Wreath Dog Treats – No cookie cutter needed!
Icing Piper
Mixer or Blender
Small Bowl – the size of the wreath you would like
Shot glass or extra small bowl
⅔ Cup Sweet Potato Puree
2 Eggs
½ Beet root powder (Optional)
2 Cups Flour (Brown Rice or Coconut Flour (unbleached))
Red Food Coloring
Green Food Coloring
⅓ Cup Peanut Butter (Without Xylitol)
Icing
½ Cup Greek Yogurt (non-fat, plain, no sweeteners added)
¼ Cup Corn Startch
Preheat your oven to 350 degrees F

Line a cookie sheet with parchment paper for dough. If you don't have parchment paper use a glass dish to bake they are generally easier to remove. Never use butter!

Combine sweet potatoe and eggs in a mixer

Add in half of the flour until fully blended together, continue to add flour until the dough is ready to knead or no longer sticky when you touch it

Remove the dough ball from the blender (or mixer) and knead with your hands

Separate the dough ball into two sections and flatten the center of the dough ball and place red food coloring in one and green in the other it. If you want to add the beet root powder add it to the half with the red food coloring now

Knead the dough until it is all the desired color

Flatten the dough into multiple small patties a little larger than your small bowl, cut out the wreaths using the small bowl

make the opening of your wreath with your shot glass or smaller bowl

Place I the oven and bake for 20-30 minutes or until the bottoms begin to brown

Remove from the oven and let cool completely
Icing
While cooking your wreaths you can begin to make the icing for the ornaments by placing ½ a cup of not fat greek yogurt into your mixer along with ¼ cup of corn startch

Mix them and add in corn startch until they are a firm consistency, like icing

Once your Christmas wreaths and balls have cooled completely you can dip the balls in the icing and stick them to your wreath. You can choose to leave them white or add a splash of coloe

Use a plastic ziploc bag and cut the end off to use as a piper if you would like to decorate the cookies with your icing

Have fun!
This recipe yields approximately 10 large candy canes.  
Treats can be stored in an airtight container or Ziploc bag for 3-4 days when refrigerated.
Share these with your fur babies or your guest's dogs. Remember it is a treat so I would only feed one or two depending on the dog's size and the size you made your wreaths. For smaller dogs, break larger treats in half and feed.
If your pet has stomach issues like IBD or pancreatitis refrain from feeding them these treats as they probably aren't used to eating them. Instead, opt for our pancreatitis safe treats for dogs
WANT MORE RECIPES? JOIN OUR EMAIL LIST TO GET PET-FRIENDLY RECIPES TO YOUR INBOX WEEKLY!