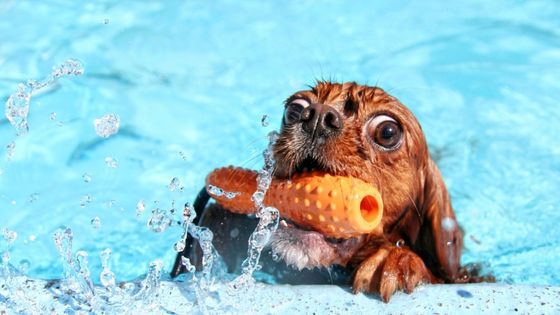 So you want to throw your dog a pool pawty! How fun but there are some things that you should keep in mind.
If you're planning a dog pool party, you want to make sure your furry friends have a great time while staying safe. Here are ten essential supplies to consider for your event, from dog-friendly pool floats to plenty of fresh water.
1. Dog-friendly pool toys.
What is a pool party without toys? No pool party is complete without some fun toys to play with! Make sure to choose toys that are safe for dogs and won't damage the pool.
Look for toys specifically designed for water play, such as floating balls or frisbees. You can also consider getting some interactive toys, like a water sprinkler or a bubble machine to keep the dogs entertained.
Just make sure to supervise playtime to ensure everyone stays safe.
2. Doggy life jackets
Yes, there are life jackets for dogs. Safety should always be a top priority when planning a dog pool party.
Even if your furry friend is a strong swimmer it's always a good idea to have a life jacket on hand. This is especially important if you have dogs of different sized or breeds, as some may struggle more in the water than others.
Make sure the life jacket fits the dogs properly before entering the water.
3. A lifeguard
Make sure there is someone designated to watch the dogs while in the pool even if you have to set a rotation of all the pet parents in attendance. This person should watch for altercations that may occur, any dogs having issues swimming, or even dogs drinking the water which should be deterred.
4. Swag Bags
There should definitely be a treat for the pet parents to take home for the fur babies. It doesn't have to be anything extremely extravagant it could be something as simple as a decorated bone treat or a small novelty item for dogs or for the pet parents in attendance.
5. Fresh Water
While your furry friends will be immersed in water for most of the day, it is important to remember that they still need access to fresh drinking water.
Make sure to have plenty of water bowls or even better a water fountain available for them to drink from throughout the party.
This will help prevent dehydration and keep them healthy and happy.
6. Plenty of towels
You will have plenty of towels for the dogs to dry off. You should also have a time limit for dogs to be in the pool so that they are dry when the pet parents are ready to take them home.
7. Great food
It's a pool party for dogs but there should be great food for the pet parents as well. In addition, you should include limited ingredient treats for dogs. Consider having a theme for the food, this is always fun.
8. Waterproof car seat covers
Most pet parents will probably bring their own coverage for the back of their cars, but having a couple of cheap ones is always a great idea so the pet parents don't have to worry about having soaked cars.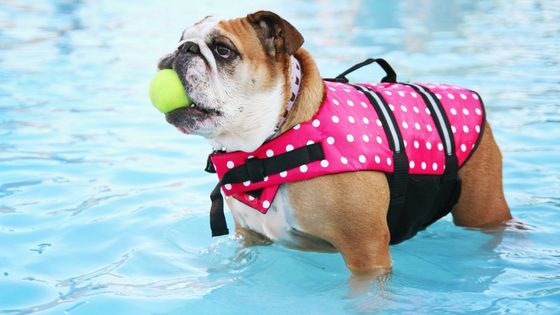 9. Limited Ingredient Treats
You should choose limited-ingredient treats since dog's stomachs are so much more sensitive than humans and even a small change in their diet may upset their normal gi function. Feeding limited ingredient treats lessens the chances of having any issues with diarrhea or vomiting.
10. A cool-down station
You should have somewhere for the dogs to go and cool down in the shade or in the home. Preferably someplace not too close to all the action as some dogs can become easily stimulated.