I have one dog (Chi-Chi) that suffers from pancreatitis and another (Cha-Cha) that suffers from occasional IBS. Talk about a sore stomach!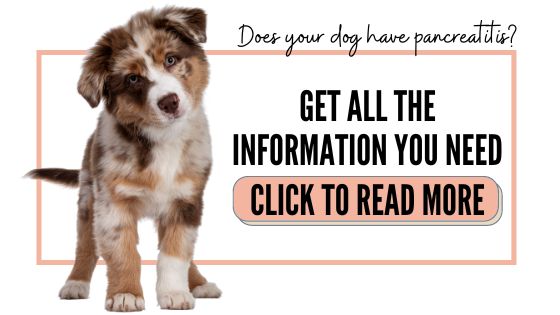 As a pet parent, I want to ensure my dogs are eating foods that will not aggravate their sensitive stomachs and since I have two dogs with gastrointestinal issues, I have to be vigilant about choosing the correct foods.
Here are three things to keep in mind when feeding your dog with chronic pancreatitis
Ensure the food is low in fat
Opt for all-natural and organic treats when possible
Add healthy food options to their regular diet to entice them to eat
1. I try to ensure his food is low-fat
I always make sure that his food is maximum 7% fat.
Many times only the minimum is shown on food and treats so if the minimum is 7% I will definitely bypass that food.
I feed him Royal Canin low fat (gastrointestinal) which is a prescription diet and can be quite costly.
An alternative that I like to use is Ultra weight management. Sometimes I will mix this food with the Royal Canin, just to give him another taste.
2. Give healthy treats
I also ensure that his treats are low fat. Some common treats I give him are pig ears (while I know some some people don't like them, my Chi-Chi loves them), dried sweet potato and raw hide.
Some rules of thumb I use when giving him treats is:
The main thing with rawhide is making sure I take it away from him when it gets to be extremely small. Small enough for him to swallow whole because my little guy is pretty greedy so he will try to eat the entire thing once it's small enough. This is why some people opt to bypass rawhide completely.
I opt for treats that are harder and take a while to get through. Because again, my Chi-Chi is pretty greedy he will scarf down anything soft in a millisecond. So the longer it takes him to get through a treat the better. This is why I like things like the rawhide and dried sweet potato.
I go all-natural. My fur baby loves apples, broccoli, and carrots just to name a few natural treats. If I'm making something that has these ingredients I will usually toss him a couple as a treat.
I opt for treats that are made from all-natural products like chicken and sweet potato, here's a tip, you can find treats similar to the one's below at overstock stores like Marshalls and TJ Maxx a lot cheaper than you would most retail stores. If you'd rather have a regular supply, you can have them delivered to your home monthly through Chewy.com.
For more things, I try to keep in mind when giving my dog treats you can read my article: 7 rules of thumb I use for choosing treats for a dog with a sensitive stomach.
3. Food Substitutes
Because my dog gets pretty bored with the same old food day after day. I will make his food from time to time. Usually I will mix in some boiled rice, or chicken breast in his food.
I also really like to give him bone broth as it's healthy and also adds some extra flavor to his regular diet. Just make sure the bone broth is low in sodium or preferably sodium-free. They do have bone broth specifically for dogs.

Let me know some of the things you do for your dog with pancreatitis!
Court