I searched through the treats at a local Petco in search of treats for my little guy with pancreatitis and chose the best ones that I could find
The scale takes into account added salts, unnatural preservatives, and fat content. I rated the treats on a scale from 5-20, with 20 being the best treats for dogs with pancreatitis.
These are the things I took into account
Limited Ingredients: I took into account the number of ingredients in the treats as many times it is advised to feed a limited ingredient diet to dogs with pancreatitis
Fat level: The fat levels ranged from 0.5%-40% minimum fat, meaning this is the least amount of fat in the treats (maximums are not available).
Added salt and sugar
Unnatural preservatives: While many included tocopherols and other natural preservatives
If you want to learn more about pancreatitis in dogs and why ensuring they receive low-fat treats read here.
10. Orijen Dog Treats Freeze Dried Treats
Orijen received a 5 on my chart because of the high amount of fat in the treats (40% minimum). They also have 15 ingredients the majority of which are animal parts such as beef and goat liver, tripe, and wild boar. I would bypass these if you have a pup with pancreatitis for treats with lower fat content.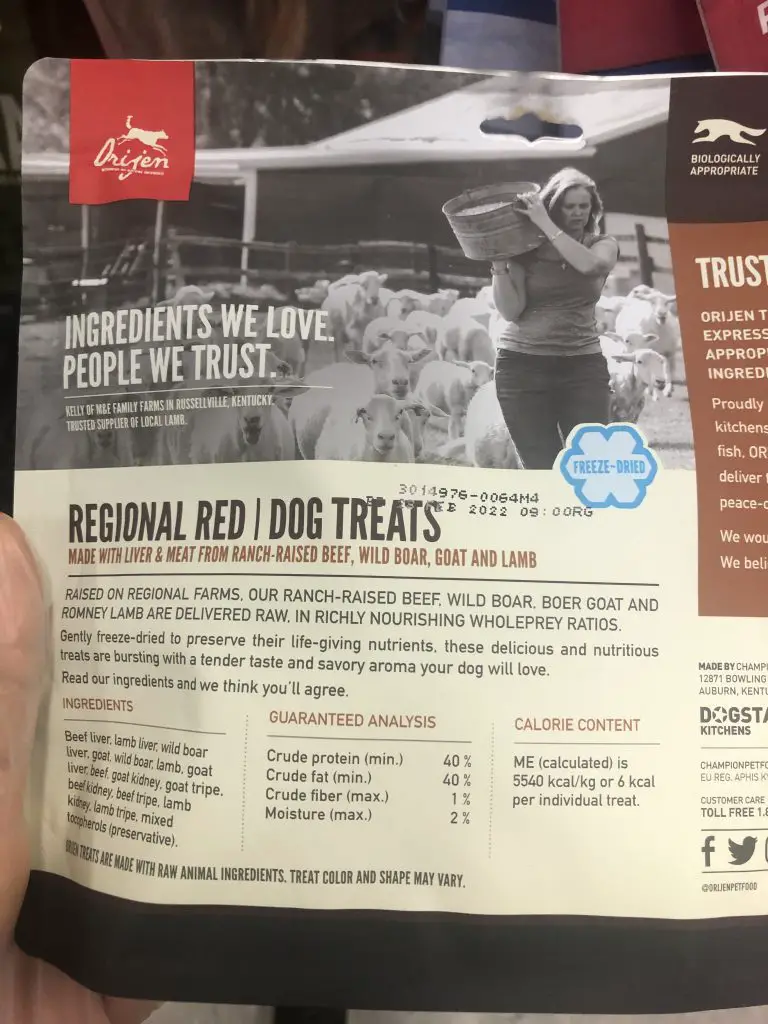 9. Zukes Mini Naturals Salmon Recipe
Due to the number of ingredients and the fact that there is salt in the formulation these particular Zuke's treats received a 5 on our scale for treats good for dogs with pancreatitis. While it does have a very low-fat minimum of 6% it has 21 total ingredients and salt which is far from a limited ingredient treat.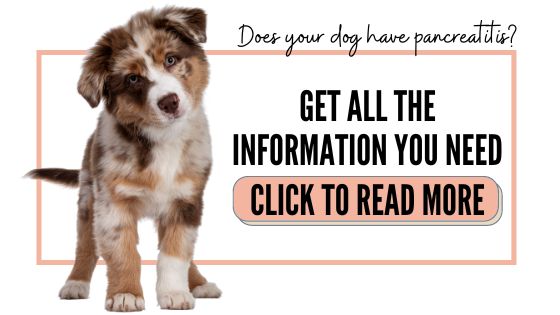 8. Spots Farms whole grain organic beef tenders
Spots Farms Whole Grain Organic Beef Tenders
These treats received a 6 on the scale since they have 11 ingredients and over the advised fat minimum for dogs with pancreatitis of 18%. They also have cultured skim milk in the ingredients.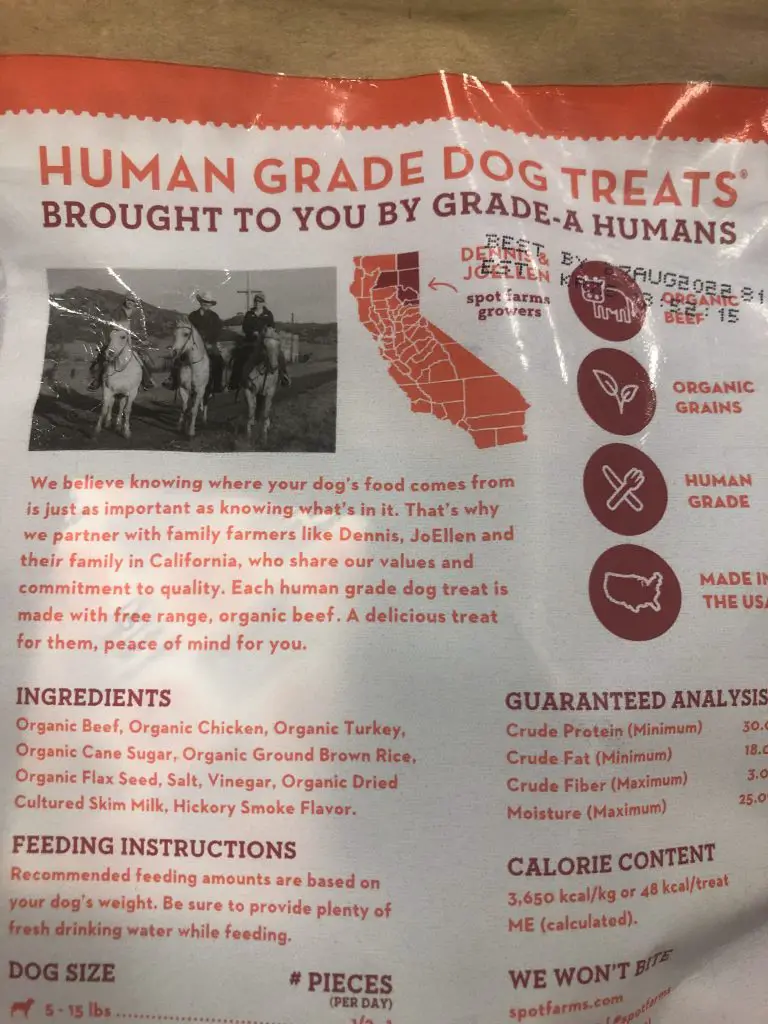 7. True Chews Premium Jerky Cuts
The fact these have 9 ingredients and added salt make it a 7 on the scale.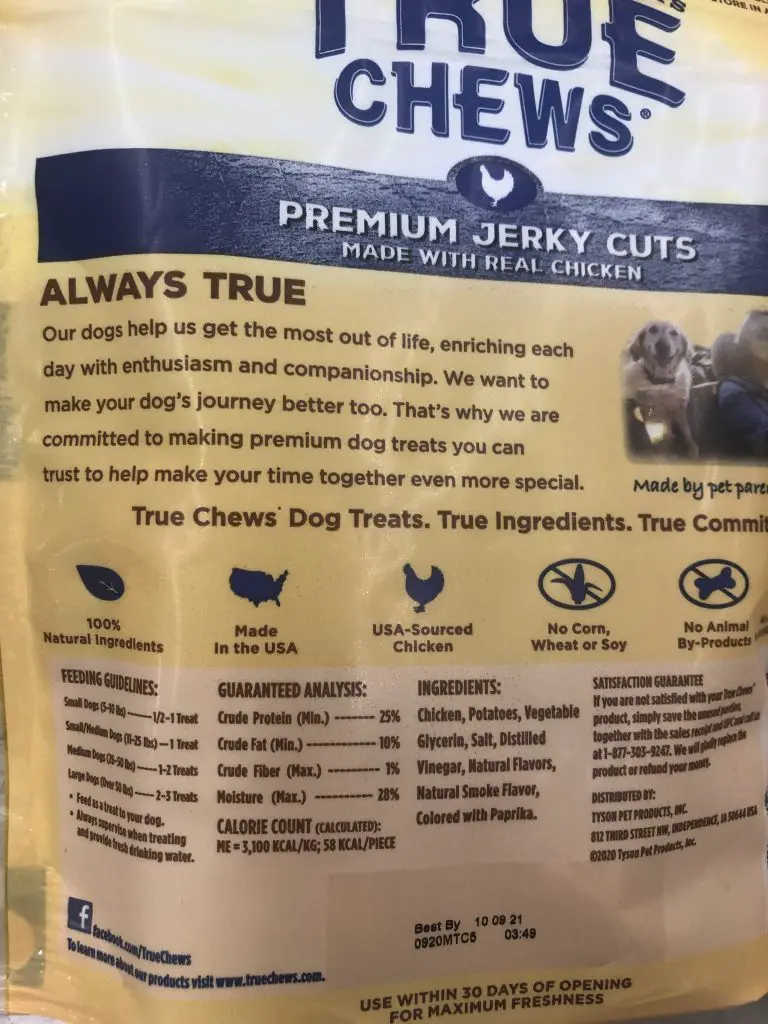 6. Blue Ridge Naturals Salmon Jerky Recipe
Blue ridge naturals salmon jerky recipe
These received an 8 on the scale because of the low-fat content, 7%, but they do have added sugar in the form of dried cane juice. They also have probiotics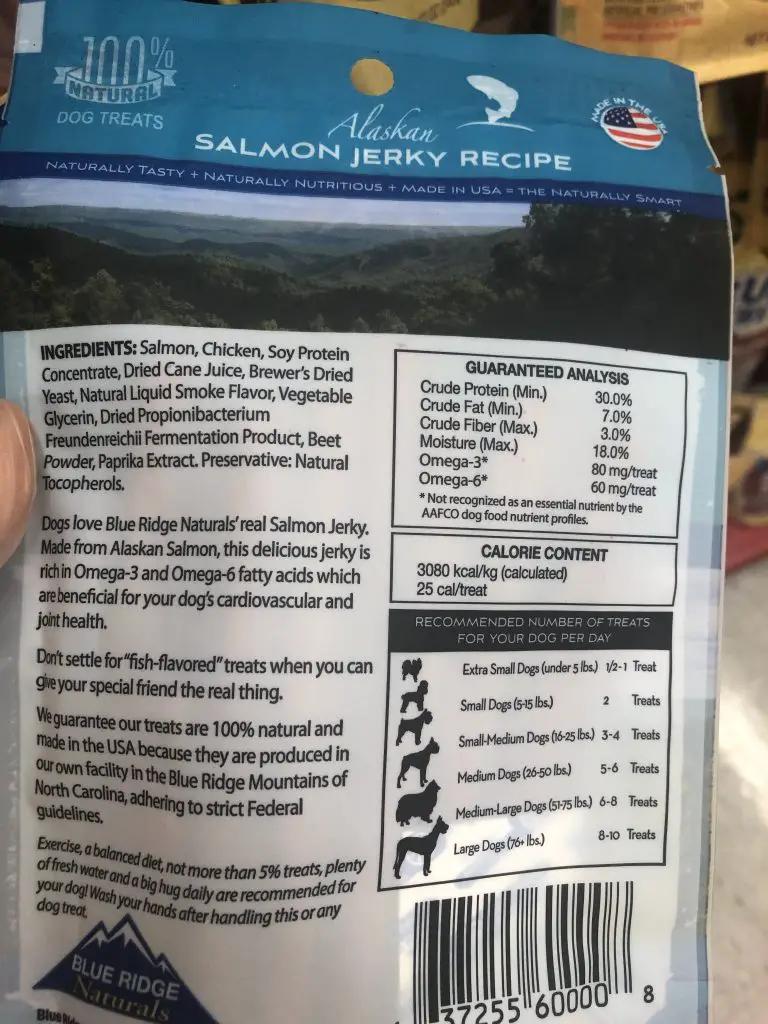 5. Wholehearted Chicken Culinary Cuts Jerky Treats
Wholehearted chicken culinary cuts jerky treats
These treats only have four ingredients and have 2% minimum fat but there is added salt which brings them to a 9 on the scale of great treats for dogs with pancreatitis.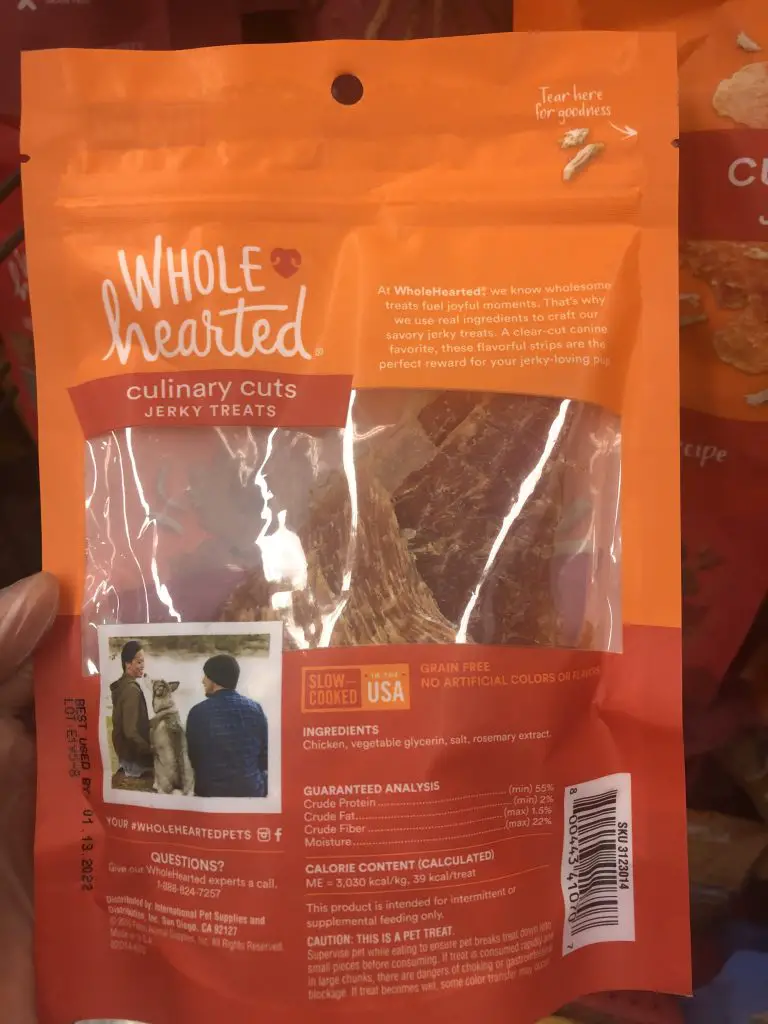 4. Dogs Well Jerky Minis Hip & Joint

Dogs well jerky minis hip and joint
Due to the low-fat minimum of 1% these would make a great option for dogs that have pancreatitis and joint or arthritis issues. However keep in mind that salt is one of the ingredients, for this reason, the treats received a nine on our scale.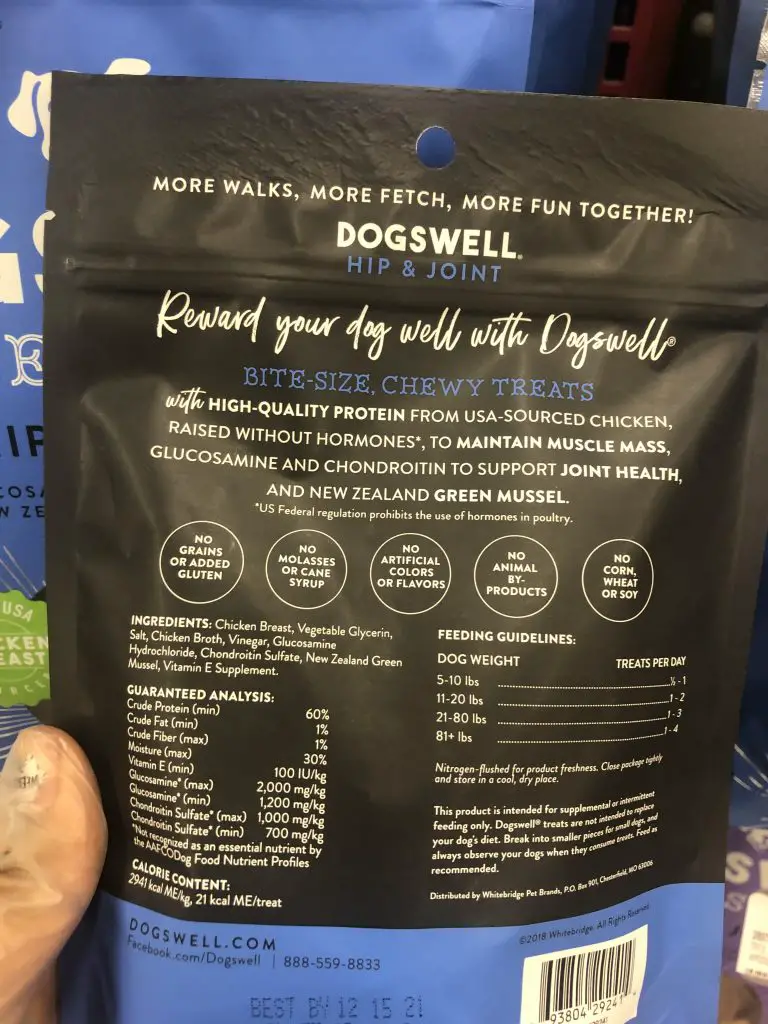 3. Wild Caught Baltic Sprat
These treats are pretty high on our scale because of the low-fat content of 5% and only have one ingredient, baltic sprat
2. Blue Ridge Sweet Tater Fries
These are a twenty on our scale because they have 0.5% fat minimum and only have one ingredient, dehydrated sweet potato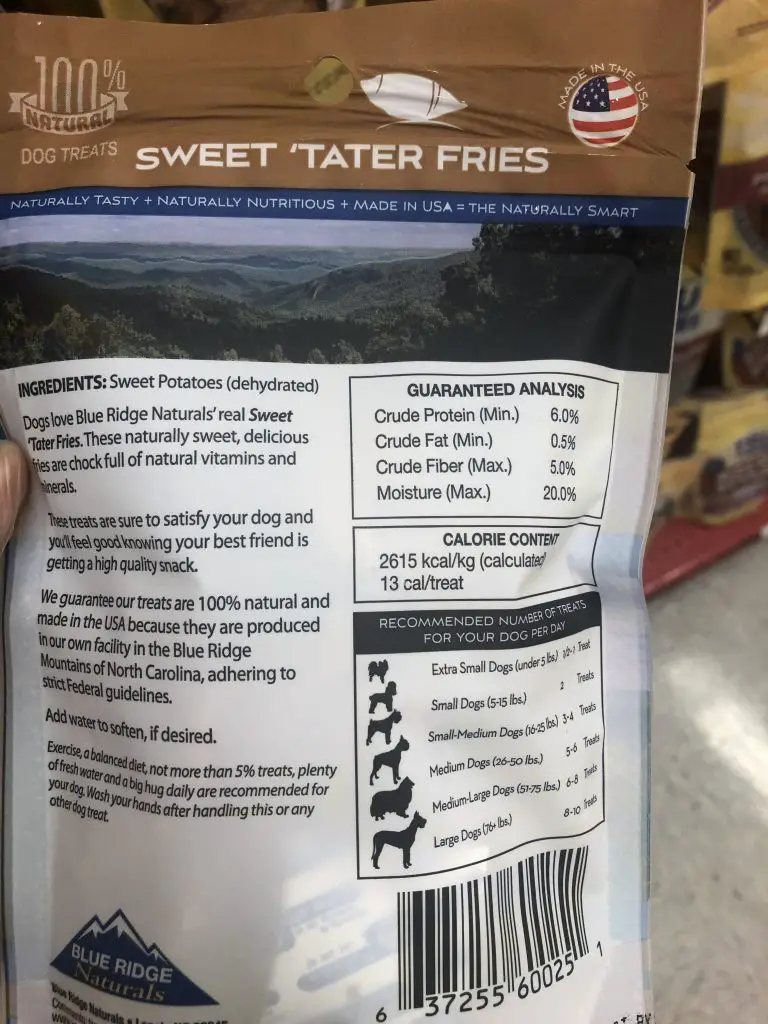 1. Wholesome Pride Apple Slices
Due to there only being one ingredient in these treats, apples and the extremely low fat minimum of 0.1% these are number one on my list for treats on this list.
Of course, there is always the option of making your own treats such as dehydrated sweet potato or apple slices.