If you have a dog, there will come a time in his or her life when your vet will put them on a 'bland diet' or feed them or bland food, but what exactly does this consist of, and why do so?
Read a little further if your pup has vomiting, diarrhea, or any other type of digestive irritation and needs to eat a bland diet for a couple of days.

TABLE OF CONTENTS
What exactly is a bland diet for dogs?
The purpose of a bland diet is to give your dog's digestive tract a chance to rest. Veterinarian's often refer to a bland diet when feeding foods that have four main qualities
They are soothing to the stomach
They help restore solid stools
They are easy to digest
Slow stool output
---
When to feed your dog a bland diet?
Feed a bland diet when your dog has had a short bout of gastrointestinal upset. Bland foods are great for diarrhea in puppies that are always getting into things so if you notice runny stool in your dog for less than 24 hours. This is usually from minor stomach upset like
getting in the garbage
eating too much table food
change in diet
an illness flare-up as in pancreatitis
colitis or gastritis
If you notice blood in the stool or vomit or it has been going on for days you should see a vet instead
---
What is the best bland diet for dogs?
The best bland diet for your dog is one that they will eat! But ideally, a good bland diet will consist of three main things
1. Low in fiber
A diet that is low in fiber will help slow stool production decreasing the frequency of your dog using the bathroom which means less diarrhea
2. Low in fats and oils
Fat and oils, while usually healthy otherwise, tend to irritate the stomach lining further when there is gi upset. Feeding a diet low in these will decrease any irritation and pain
---
What foods are good in your dog's bland diet?
Cooked White Rice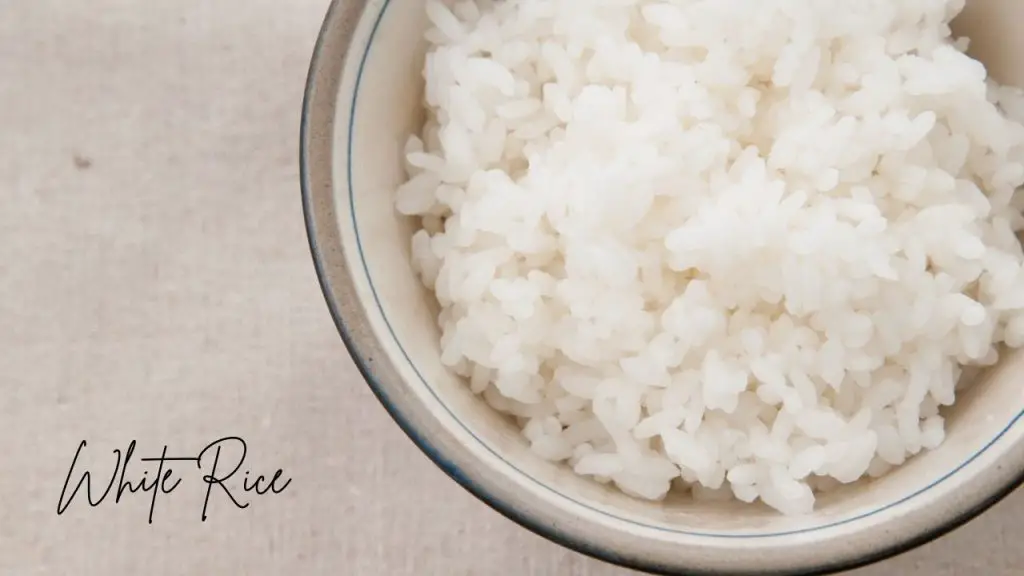 Cooked white rice is often used because it is bland and low in fiber which causes less irritation and helps with decreasing bowel movements, which is key. on the stomach lining than other types of rice (like black or brown). It doesn't coat the stomach like many people tend to think, but it's easily digested and is suitable for most dogs with an upset stomach, and won't contribute to further diarrhea or vomiting.
Boiled Lean Meat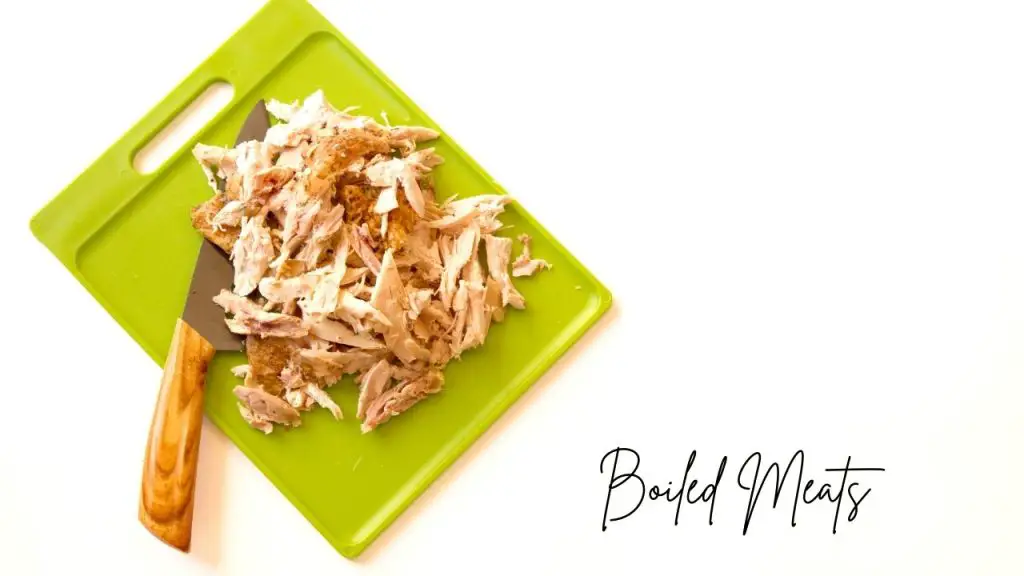 Boiled lean meats like chicken, turkey, or low-fat hamburgers are great to give a dog with an upset stomach, especially if they are not vomiting. If they are vomiting, they probably won't be able to keep anything down and you should see a vet if it goes on for too long. If your pup is having some diarrhea and doesn't seem interested in eating because of it, boiled meats should entice them to eat.
If your dog is allergic to any type of meat like chicken or beef, it is safe to leave these out and opt for another type of ground meat like bison.
Why do I need to boil the meat? Boiling the meat removes any excess fat that can contribute to further gastrointestinal irritation.
Things to remember when feeding boiled meats
After boiling and before removing the meat, you should always skim any fat off of the top of the water so your dog won't eat any unnecessary fat as fats and oils can wreak havoc on an already upset stomach
Remove any bones prior to feeding
Ensure the meat is boiled thoroughly and all the way through, you can do this by shredding the meat prior to feeding it to your dog
Never season the meat, it should be plain
If feeding chicken remove the fat prior to boiling
Baby Food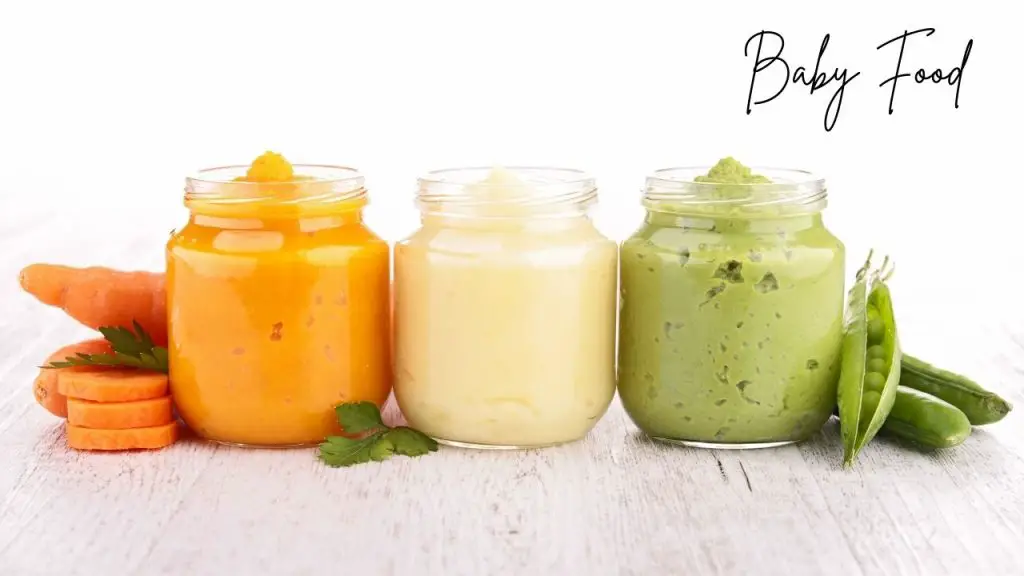 If your pup isn't eating a full meal, you can try feeding a tiny amount of baby food as it is extremely easy to swallow and digest. Choose any of the organic meat-based foods like chicken, lamb, or turkey that don't have preservatives. Make sure you don't feed anything that can harm your pet like garlic or onion powder. For a list of foods to avoid read here.
Bone Broth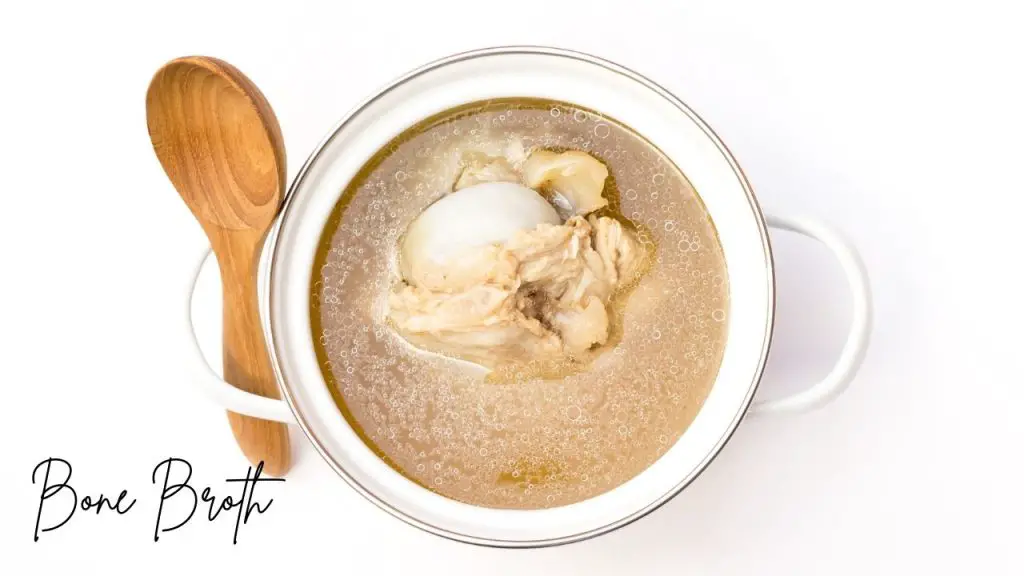 If your dog isn't up for eating anything but will drink, try making him or her bone broth. Bone broth is a liquid meal that helps give your dogs nutrients without upsetting their stomachs further. For a good bone broth recipe, click here. Just make sure to take the bones out prior to feeding your pup.

Commercial bland diet for dogs
If you don't have the desire or time to make food for your dog, you can always ask your vet about a good over-the-counter bland diet. These diets are already formulated with your pet's sensitive stomach in mind so you don't have to. Some of the most common bland diets that vets prescribe are listed below and include Hills Prescription Diet i/d and Royal Canin bland diets like Intestinal HE or Royal Canin Gastrointestinal, however many times these are prescription diets.
Cottage cheese
Cottage cheese is bland enough to give your dog to entice him or her to eat. While you don't want to set an entire bowl in front of them, a couple of spoon fulls may help give them the desire to eat if they haven't wanted to in a while.
Pumpkin
Pumpkin is high in fiber and can help with diarrhea or constipation in dogs. Start with boiled white rice and chicken and if your dog does not respond well to these try a bit of pumpkin. Do not get the canned pumpkin for pies as that has a ton of additives like sugar and salt which will only serve to upset your dog's stomach more.
Are eggs considered part of a bland diet for dogs?
Eggs are iffy when it comes to being included in your dog's bland diet only because they have so much protein. Scrambled eggs would not be the first choice especially if your dog has never had eggs since you don't know how your dog will react to them. Some owners and vets swear by eggs as part of a bland diet so if your dog enjoys them and they are the only thing they will eat at this time then by all means feed them some scrambled eggs. Just make sure they are thoroughly cooked and unseasoned.
---
How much bland diet should I feed my dog?
The plan should be to reintroduce food to your dog's system gradually after a bout of feeling ill. Therefore you should feed your dog small amounts throughout the day. If you have the time you can feed 4 to 6 times a day.
Start out by offering very small amounts, 1-2 tablespoons of food every couple of hours, every 2-3 hours.
If your pet is able to keep 1-2 tablespoons of food down then you can gradually increase the amount and frequency of the food until they are eating their normal amount of food but split it into several meals throughout the day.
As a general rule, you can use the chart to determine how much you should feed your dog once they begin eating throughout the day again unless your veterinarian determines otherwise.
| | |
| --- | --- |
| WEIGHT | AMOUNT TO FEED |
| Less than 5 pounds | 1/2 cup split into smaller amounts of food throughout the day |
| 5-15 pounds | 1/2-3/4 cup split into smaller amounts of food throughout the day |
| 16-30 pounds | 1-1.5 cups split into smaller amounts of food throughout the day |
| 31-50 pounds | 1.5-2 cups split into smaller amounts of food throughout the day |
| 51-75 pounds | 2-3 cups split into smaller amounts of food throughout the day |
| 76-99 pounds | 3-4 cups split into smaller amounts of food throughout the day |
| 100 pounds | 4-5 cups split into smaller amounts of food throughout the day |
---
What if my dog is vomiting?
If your dog is vomiting, it won't be able to keep anything down so you shouldn't feed them until they stop or you see a vet if the vomiting persists. Once your dog has gone 12-24 hours before feeding a bland diet. If your dog does not stop vomiting in 1-2 days you should see a veterinarian as you may need further workups like blood work or x-rays.
---
How long should my dog be on a bland diet?
If your dog had a bout of diarrhea due to something simple like getting into the garbage their stools should be back to normal within two to three days, after which you can start slowly switching them back over to their normal diet. To learn how to safely switch your dog's diet read here.
---
What if the bland diet doesn't work?
If diarrhea persists for more than 12-24 hours or your pup gets worse then contact your vet. You may need to have further testing to determine if the upset stomach is due to something more serious than a little irritation.
---
What if my dog has another health issue, is a bland diet okay for them?
Bland diets and pancreatitis in dogs
Bland diets lend themselves well to dogs that have pancreatitis as they are generally extremely low in fat. My dog that has chronic pancreatitis always gets a little bit of white rice or boiled chicken breast with his meals as these foods are fairly safe for dogs with pancreatitis.
Bland diets and renal or kidney disease in dogs
If your dog has kidney disease you may want to forego adding the boiled meat as you want to decrease the protein and phosphorous fed. If you decide to feed meat with their meals opt for ground beef (sirloin steak) as it has a lower phosphorous content.
| Meat or Poultry | Phosphorus Content |
| --- | --- |
| Beef, sirloin steak | 195 mg |
| Chicken breast, skinless | 190 mg |
| Chicken thigh, skinless | 150 mg |
| Hamburger patty, 90 percent lean | 170 mg |
Bland diets and diabetes in dogs
If your pup has diabetes forego feeding the red meat and make sure you use white rice, not brown or black.
Bland diets and IBD and colitis in dogs
A bland diet is excellent for dogs that have a bout of irritable bowel or colitis, just refrain from feeding them anything they may be allergic to like chicken if this upsets their stomachs.
Bland diets and Liver disease in dogs
Most dogs with liver disease have to be on diets that are low in protein but high in fat, so try feeding boiled white rice without the meat. If you have to feed meat use lean ground beef as this has less protein than turkey or chicken.
Bland diets and dogs with food allergies
Because many food allergies in dogs are due to the proteins in the diet you may want to refrain from giving chicken, turkey, or beef if they have had it before. As an alternative, you can opt to use a novel protein.
Bland diet and dogs with colitis
Similar to feeding a dog with allergies, you will want to either feed a novel protein or refrain from feeding meat as allergies may play a role in the disease
---
Is a BRAT diet for dogs considered a bland diet?
No, the BRAT diet isn't considered a bland diet for dogs as it is in humans, but it is a variation. The BRAT diet consists of bananas, rice, applesauce, and toast. Refrain from feeding your dog bread especially when they are not feeling their best, but the boiled white rice may make them feel better.
---
Things to keep in mind when feeding your dog a bland diet
When feeding your dog a bland diet, ensure that you aren't giving anything like treats or table scraps
Remove all skin and bones prior to feeding
If you prepare batches beforehand store them in the refrigerator for no more than 48 hours or frozen
If diarrhea or stomach upset persist for longer than 2 days speak with your veterinarian
Want to learn more about bland diets for cats? Read this article
Read about over-the-counter medications for diarrhea in dogs here.
References

References