Improve Your Pets Gut Health
Join the Email List
Receive weekly nutrition news and updates, recipes, food recalls, and the latest research to help transform your pet's nutrition and life!
---
---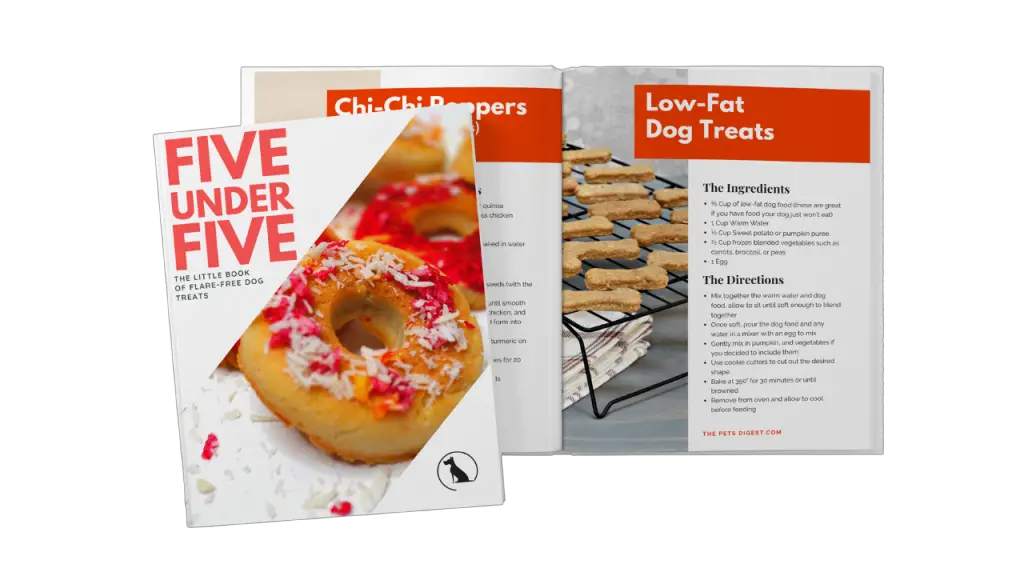 Available now!
Get your five under five dog treat cookbook absolutely free!
Good Health Begins In The Gut!
Did you know that what you eat can trigger genes to turn off and on?
---
The same goes for our furry companions!
With all of the innovative technologies and recent improvements in human gut health, we feel it is only fitting that our fur babies share in the 'gut health revolution'.
What your pet eats is a crucial component when considering how to give them a healthy life.
Their food impacts their lives in so many ways from disease formation to joint health.
We believe that you deserve to have the knowledge to give your pet the best life possible.
This is why we also believe in bringing you research-based and fact-filled information without the fluff so you can know exactly how to increase your pet's health and possibly longevity.
All of the writers of this blog are members of the pet health community, such as veterinarians or pet people that want to see the best information put forward.
Either way, we are a community of pet parents and animal lovers!
We have come a long way from feeding our dogs solely pieces of bread for nourishment and together we can go even further!
The latest articles:
---
Pet · Nutrition
Our primary purpose is to bring the latest news, technology & information on pet nutrition
Pet · Health
Your pet's food deeply affects their overall health. We strive to ensure you have pertinent information
Pet · Research
Our articles are heavily researched based and when possible information is taken from peer-reviewed journals
Our LATEST Course
You & Your Aging Pet
How to — Determine if your pet is a senior & spot common signs of aging.
What are some — common diseases in senior pets
How to — Give your senior dog a good quality of life.
I want to learn the best way to feed my fur baby.
We hate spam, you will only hear from us weekly!