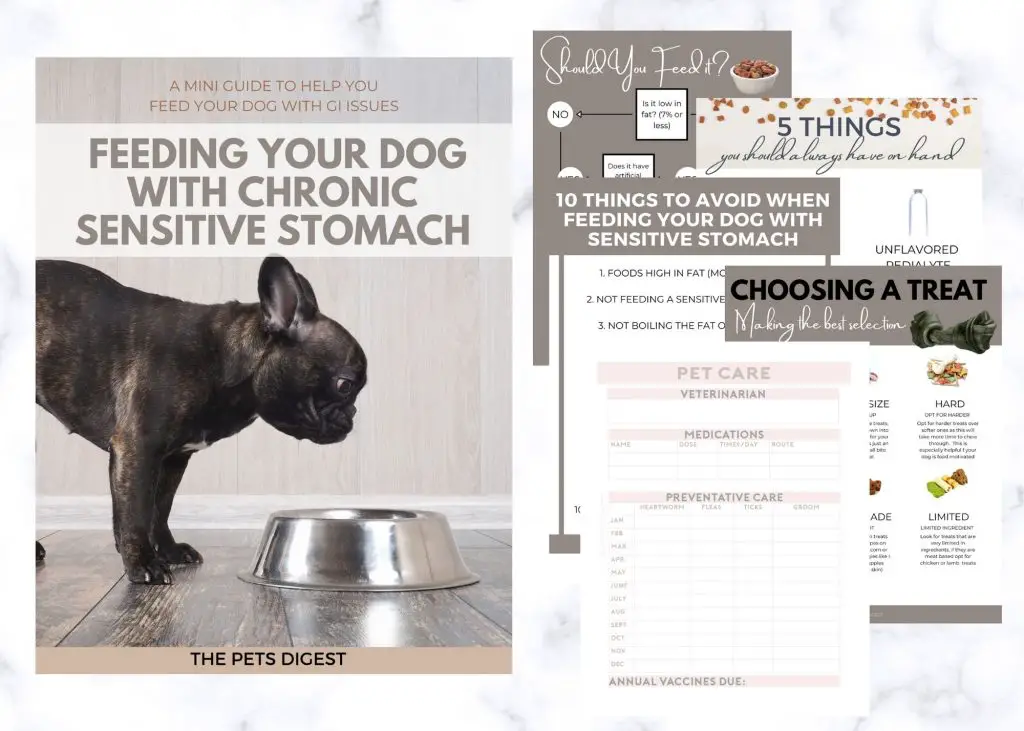 ---
Plan in advance
While you're planning your holiday celebrations don't forget to plan in advance for your pet care.
Hopefully you won't need to use it, but always have your 24/7 emergency veterinary clinic phone number, address and the fastest route on hand. This will help keep some stress down in case you have to make that trip.
You can download my free pet care tracker here if you would like a place to keep your pets vet information. It is a part of a larger home binder I created to use in my own household.
At the very least you should have the following information on hand:
Your veterinarian's clinic phone number
24/7 emergency veterinary clinic
ASPCA Poison Control Hotline: 1-888-426-4435
Thanksgiving
Christmas
Christmas is supposed to be the most wonderful time of the year for many, so make sure it is by following these tips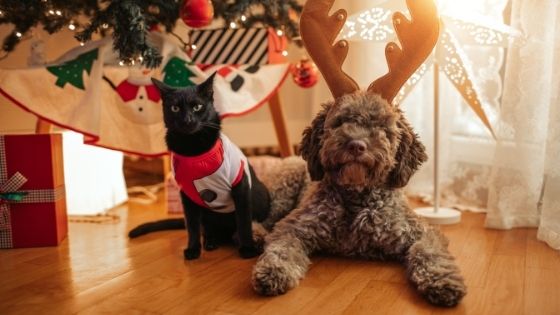 Oh Christmas tree
Always keep a close eye on your dog or cat when they are around the tree, better yet put your tree in a room that you can close off if need be. You can also create a barrier around the tree, but this often does little to deter a curious kitten or pup.
Many cats attempt to jump into the tree which can have all types of repercussions, mainly the tree and all of its beautiful ornaments tumbling down! Make sure to anchor the tree to make it secure.
If you have a living tree make sure your dog or cat does not drink the water as sometimes the sap can be toxic to pets. In addition, many fresh trees are sprayed with pesticides, fertilizers, and preservatives, and aspirin added to the water, which can be fatal to cats and cause an upset stomach in dogs.
Valentines Day
Valentines Day is a holiday meant for love and chocolates. As stated before many ingredients in our candies and cakes can be detrimental to our pets so make sure you keep them out of reach of your fur babies.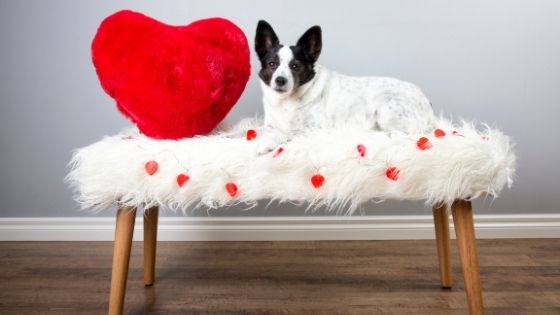 General Tips
Houseguest
Keep houseguests belongings out of reach. If your houseguests have things like purses and suitcases keep them out of reach of nosey pets as they can get easily get into things like medications, gum (which can contain xylitol), and candy
Let your houseguests know that they are not to feed your pets any table food
Scents
Some scents are poisonous to cats, dogs, and birds. Liquid potpourri, some candles, air fresheners, and essential oils can cause severe harm to your pets so make sure your scents are pet friendly prior to use
Travel
Boarding your pet
If you have plans to travel during the holidays and leave your fur baby at home make sure you board them or have a dedicated pet sitter that will either stay at your house or be able to drop by frequently to care for your pet.
If you board, visit the location prior to leaving your pet, check reviews, and check out more than one place to determine which would best suit your fur baby.
Make sure you have all of your necessary vaccinations at least two weeks prior to your pets stay, as some boarding facilities will want the shots in their systems well in advance.
Bring your pets food with you to the boarding facility. While many have foods available, it probably will not be the food your pet is used to and this will certainly cause upset stomach
Traveling with your pet
If you are traveling with them make sure you pack enough supplies and have a designated doggy bag (or cat bag) with all of their items inside like the one's below. Always remember to bring a little extra food for your trip as well!
Call the airlines you are flying to double-check the vaccinations you will need to travel with your dog and ensure that your dog, if small enough to fit under the seat, is in the correct carry-on size bag.
Have a wonderful holiday season!
We need to hear from you, take some time to let people know how you are preparing your pets for the holidays in the comments
I partnered with other bloggers to bring you the best care for your pets this holiday! Check them out if you want a fun and safe holiday season for your pets
Your Complete Dog parent guide to happy holidays 2020
Tips to reduce your pets stress this Christmas
What to Consider Before Getting a Puppy for Christmas
How to make a DIY holiday snuffle mat for dogs
Printable holiday gift tag