---
Meet our founder
I'm Court also known to some as Dr. J.
I graduated from veterinary school in 2003 and have practiced full or part-time ever since!
My love for animals has been a lifelong passion. Even as a young girl, I was the neighborhood cat feeder, baby bird saver, and pet owner enthusiast. I owned just about any animal my mother would allow me to have!
I have gotten to do all sorts of fun things in my career like assist in a leopard surgery, work with hippos, chase baboons (which wasn't so fun), wake up at 2 am to feed baby squirrels, research bats in a bat cave, and be a veterinary medical advisor for a popular radio station in Chicago! But by far, my favorite part of being a veterinarian is being able to help your fur babies.
My purpose for starting The Pets Digest Blog however was out of love for my own fur baby, Chi-Chi. He is a long-term sufferer of gastrointestinal issues which include pancreatitis. When he was initially diagnosed, I was devastated as I knew that there could be some long-term damaging effects.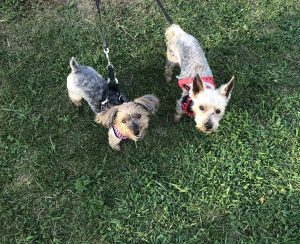 I wanted to create a safe space for other pet parents to learn how to handle gastrointestinal issues in their pets.
We discuss chronic illnesses like colitis, IBS, pancreatitis, and more, but also how to treat them in the most natural and health-conscious manner with clean eating and holistic care when possible.
It is my hope that together, we are able to form a supportive and mutually helpful community while providing personalized care for your pets.
Although there is plenty of information available to you on the internet, I hope you take some time to join our pet family and engage with other pet owners that want the absolute best for their animals. Do so via our group on Facebook, Instagram or sign up for the newsletter where I will personally share healthy recipes and answer your questions regularly.
As I share my journey, I would love to hear more about your fur babies or any general questions you may have, so please feel free to contact me at my personal email below.
Thanks so much for stopping by and I really hope you'll stay awhile!
Court (court@thepetsdigest.com)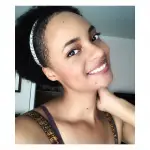 ---
Contact & Submissions
If you have a product or service to pitch, a story idea, or a question, email us at hello@thepetsdigest.com.
Please note that we are unable to answer individual animal health questions. Please contact your veterinarian for specific medical advice for your pet.
---