While your dog can't eat chocolate you can let them eat carob!
Jump to Recipe
These mini, bite sized 'chocolate' chip cookies are made with carob which is actually a legume. Carob has a naturally sweet and nutty flavor and is packed with vitamins, fiber, iron, and other minerals. It has also been known to treat diarrhea in dogs by some owners.
This recipe is sure to be a hit with your pup and your family alike since the best part is you can also indulge!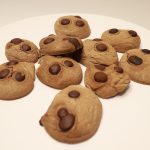 Print Recipe
Chocolish Chip Cookies For Dogs
Ingredients
1

Cup

Flour (I used Potato Starch)

Read my article on choosing flours

¾

Cup

Water

⅓

Cub

Carob Powder
Instructions
Mix the water, flour and carob powder together until it is not sticky and you can form small balls

Form small balls and shape them into cookies

Bake at 350° for 25-30 minutes or until brown

Remove from oven and allow to chill for 30-40 minutes

Feed sparingly, one a day for large dogs ½ for smaller dogs
Did you make these? Make sure you tag us on Instagram so we can share yours! @the_pets_digest
---
---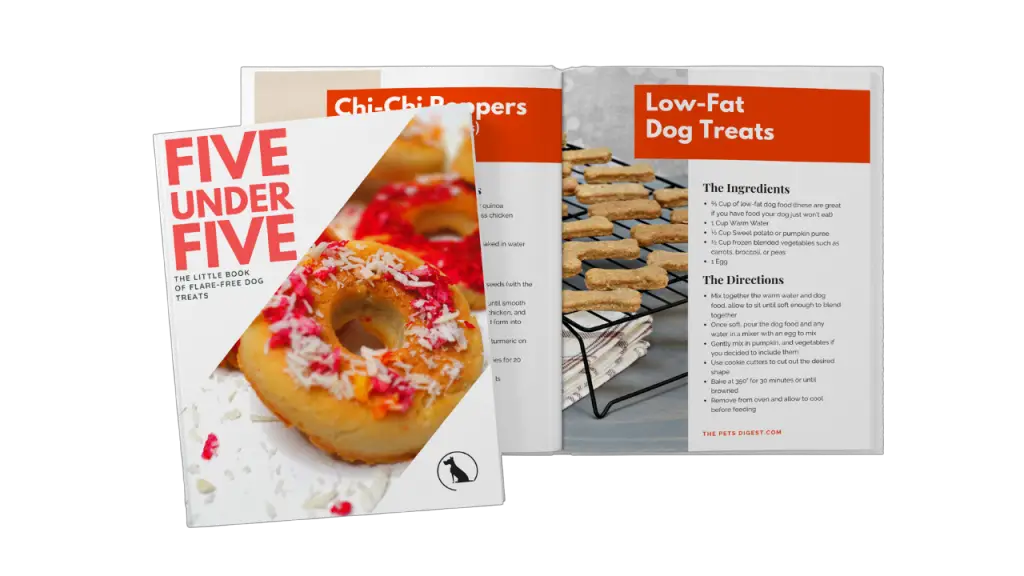 GET DOG AND CAT TREAT RECIPES TO YOUR INBOX WEEKLY!